Sansevieria Trifasciata Robusta
Sansevieria Robusta
6" Pot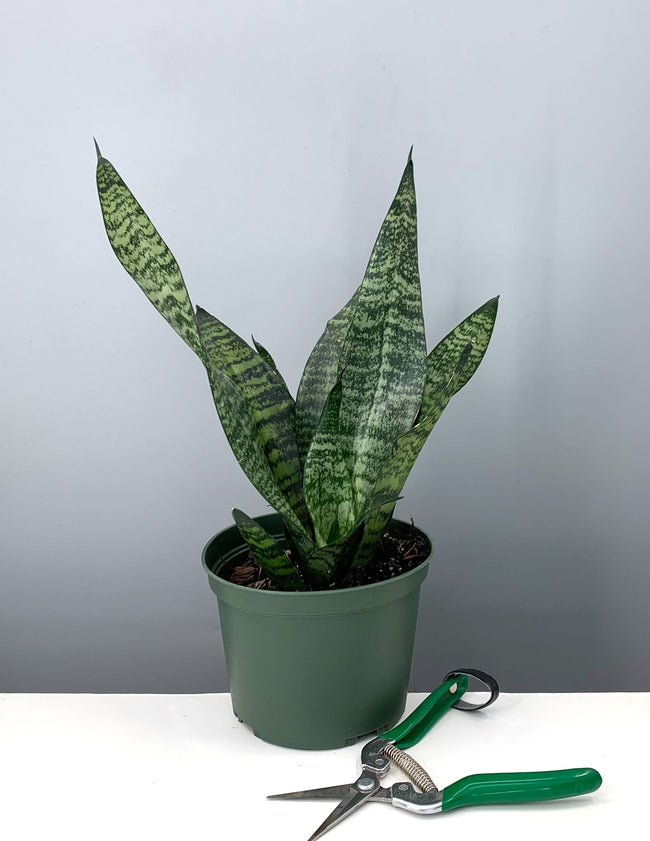 6" Premium Pot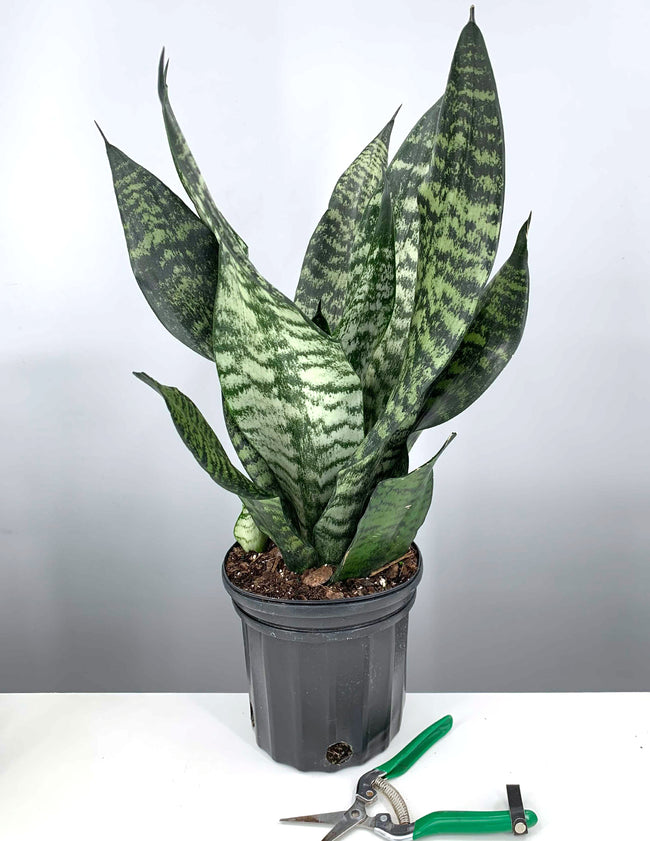 4" Pot
Care
Light
Moderate to bright indirect light is ideal for the 'Robusta' but it will adapt to most lighting conditions. Low light, moderate, or bright light will suffice for this plant. However, we do recommend leaving direct sunlight to a minimum.
Water
Being in the succulent family, this plant doesn't require high levels of water. We like to let it dry out between watering as it is prone to root rot if the soil is consistently soggy.
Care
This is the definition of a low maintenance plant. You can fertilize it a couple of times a year with a diluted general houseplant fertilizer. Sansevieria is okay with any humidity level. It is easily propagated by the division of root clumps and from leaf cuttings. It will grow pups and visibly outgrow its pot before it is necessary to re-pot this plant. The leaves can be wiped down every so often as they may collect some dust.
---
Purify
Based on a NASA® study, these are the known contaminants this plant will filter from your home's air.
Benzene is found in plastics, resins, lubricants, dyes, detergents, drugs, and pesticides. Benzene can be found throughout your home and in some household products.
Formaldehyde is found in OSB, plywood, MDF, and particle board. Formaldehyde can be found in furniture like desks, bookshelves, beds, kitchen cabinets, and more.
Trichloroethylene is found in refrigerants, greases, paint removers/strippers, adhesives, spot removers, and rug-cleaning fluids.
Xylene is found in cleaning agents, paint thinners, and varnishes.
Reviews