Calathea Rattlesnake
Calathea Lancifolia
4" Pot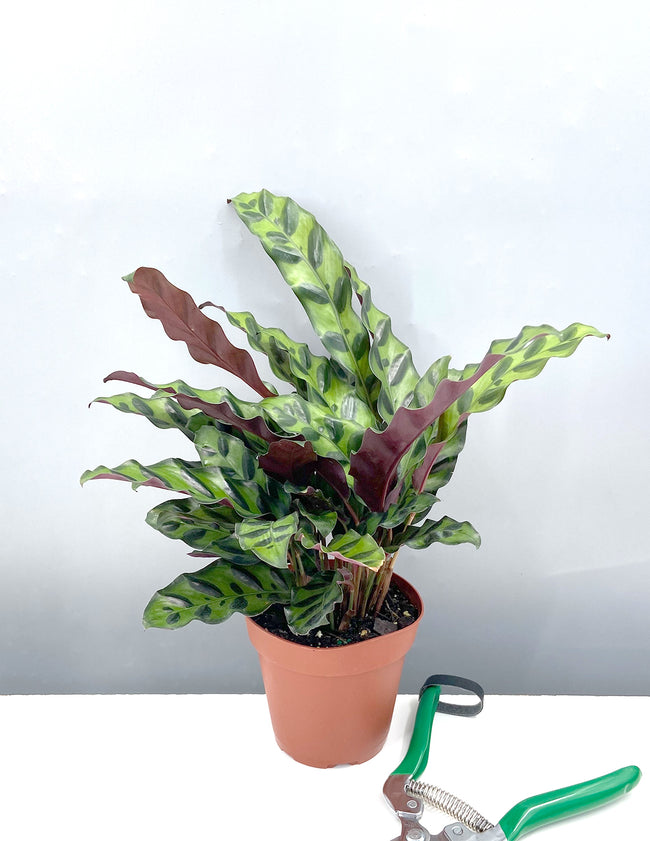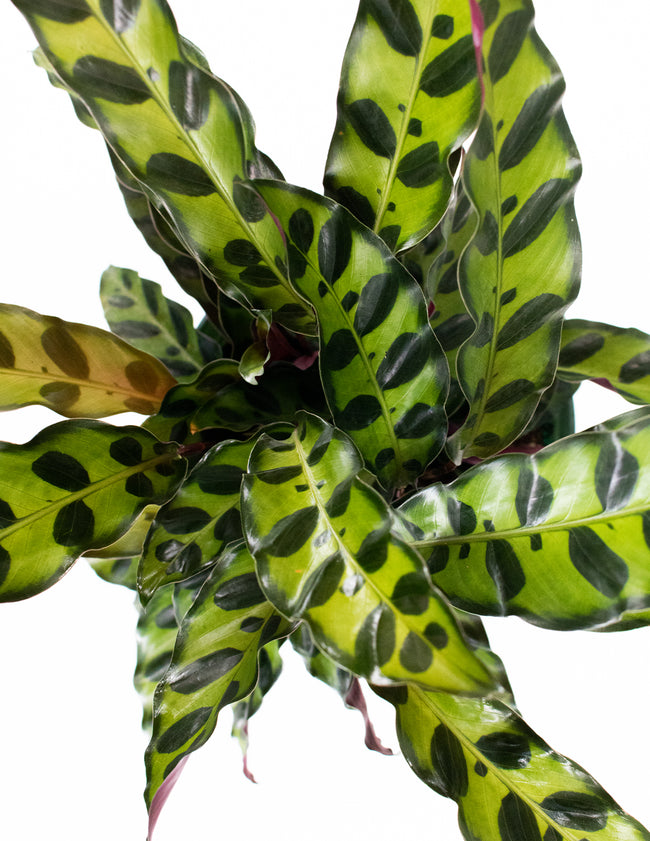 6" Pot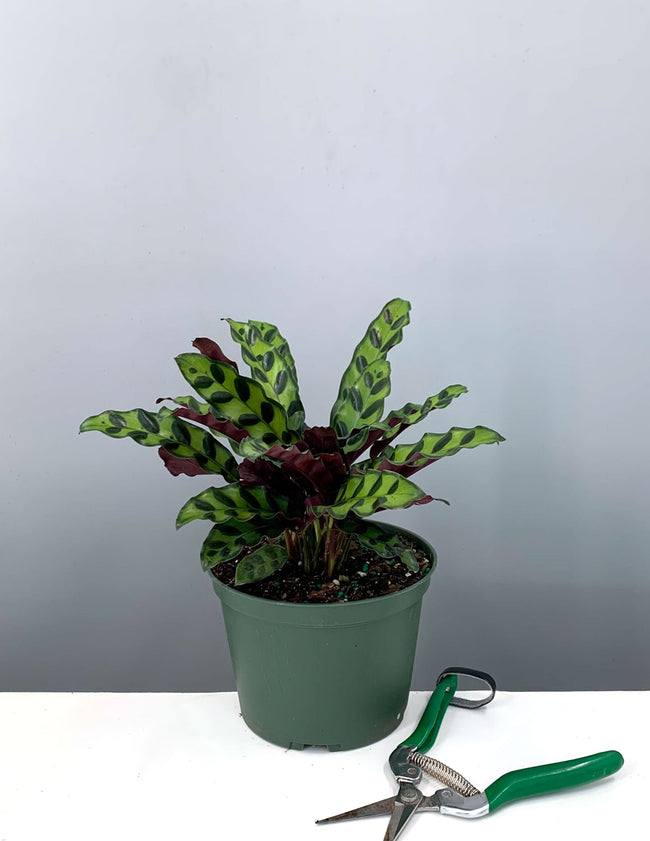 6" Premium Pot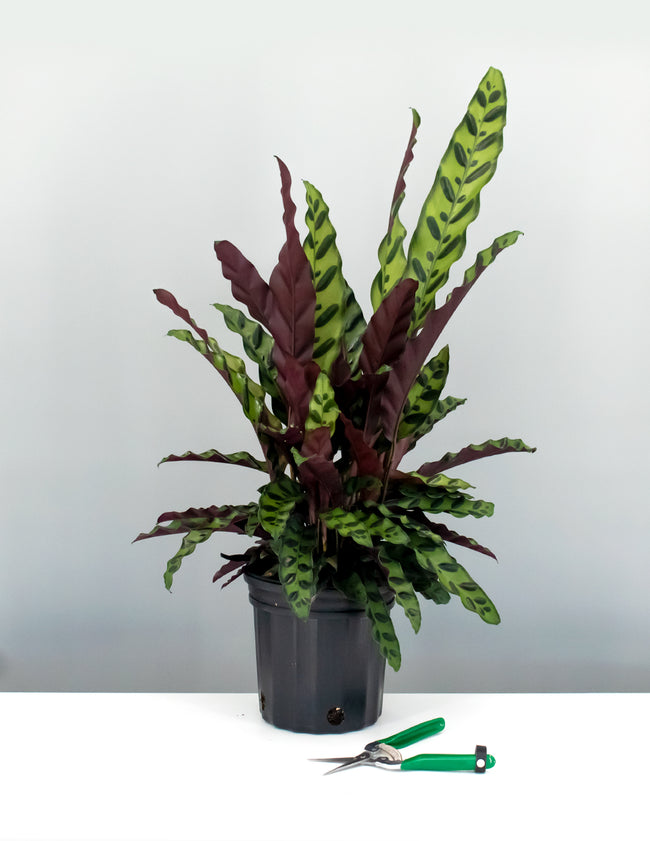 Care
Light
Calathea Lancifolia enjoys moderate indirect light for steady growth. As an understory plant, Calathea Lancifolia will not tolerate bright direct sunlight, which will burn the leaves. However, very low light conditions will slow down the growth of the plant and increases the chance that overwatering will occur since the plant will be consuming less water.
Water
Calathea Lancifolia likes consistently moist soil, however their roots will not tolerate standing water. When repotting, it is important that the soil and new pot is well-draining. If the soil is too dry, leaves will respond by curling and becoming crisp.
Care
Calathea Lancifolia grows naturally in the understory of tropical rainforests in South America. It requires high levels of humidity and dislikes bright direct sunlight. Brown leaf edges are a sign of low humidity or too much light. Fertilizing is recommended for Calathea, apply a diluted general houseplant fertilizer monthly through the spring and summer.
Reviews