Peperomia Ferreyrae
Peperomia Nevada
6" Pot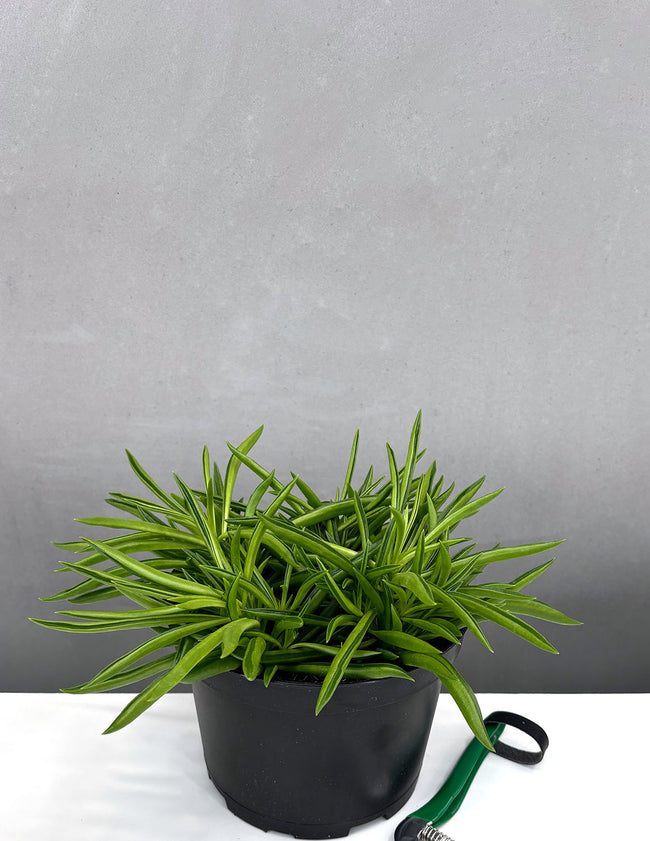 Care
Light
Peperomia grow best in bright indirect light but are adaptable to lower light levels. Avoid direct sunlight which may scorch the leaves. Too little sunlight may cause weak or stretched and unhealthy growth.
Water
To avoid damaging the roots, Peperomias should only be watered when the top few inches of soil are completely dry. During the winter months, it can be watered more sparingly. When overwatered, the leaves and stems may begin to rot and collapse. Wilting or drooping leaves may be a sign of underwatering.
Care
This Peperomia is a semi-succulent plant, and should be cared for similarly to a succulent plant except with somewhat less light and more water. Well-draining soil is a must for Peperomia Nevada. Average household humidity is adequate but it will tolerate low levels of humidity as well. We recommend fertilizing once or twice during the spring and summer with a diluted general houseplant fertilizer.
Reviews