Calathea Dottie
4" Pot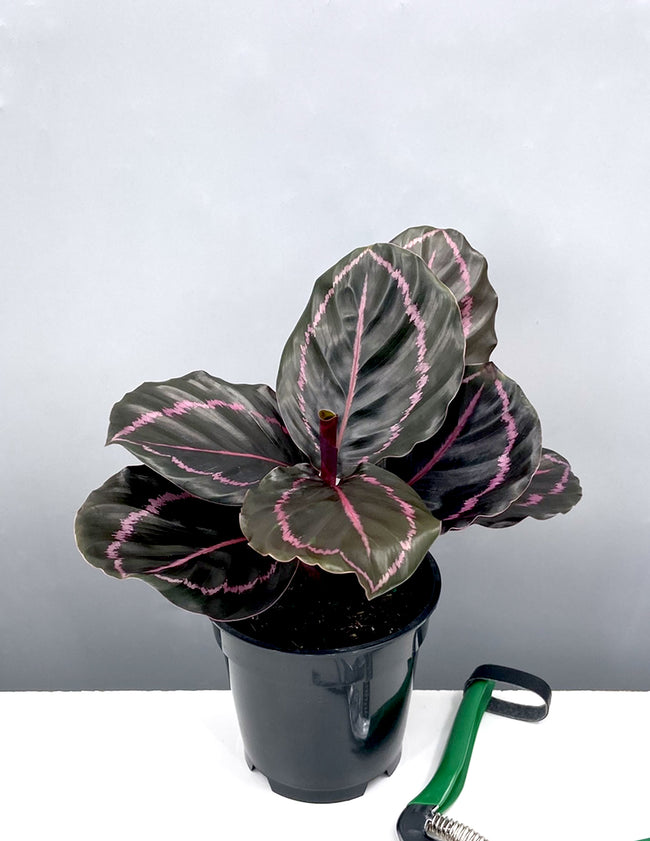 Care
Light
Calathea Dottie prefers moderate to bright indirect light. This plant should be kept out of the line of bright direct sun. Direct sun will fade the colors on the leaves and eventually burn the tips.
Water
Calathea Dottie likes consistently moist soil, however, it is important that the soil and pot is well draining and that the roots are not sitting in a pool of water. Leaves will curl and crisp when the plant is not receiving adequate moisture.
Care
Calathea grow naturally in the understory of tropical rainforests in South America. They require high levels of humidity and dislike bright direct sunlight. Brown leaf edges are a sign of low humidity or too much light. Fertilizing is recommended for Calathea, apply a diluted general household fertilizer monthly through the spring and summer.
Reviews