Calathea Makoyana
Calathea Peacock
4" Pot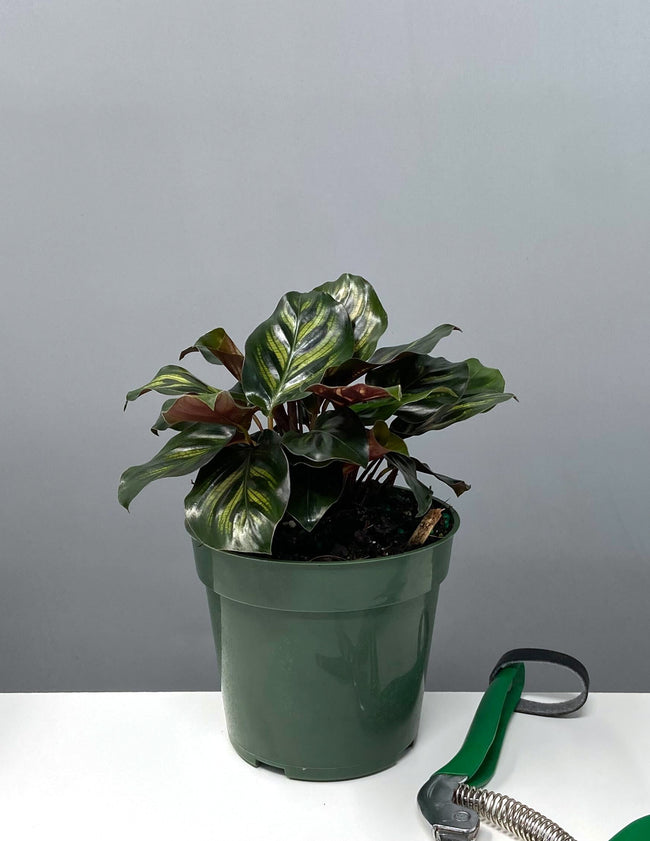 6" Pot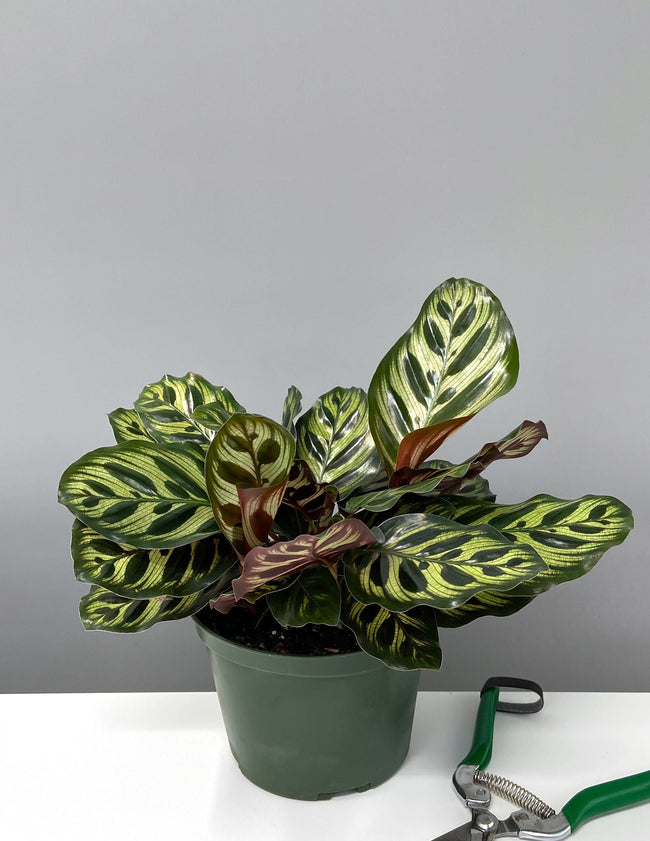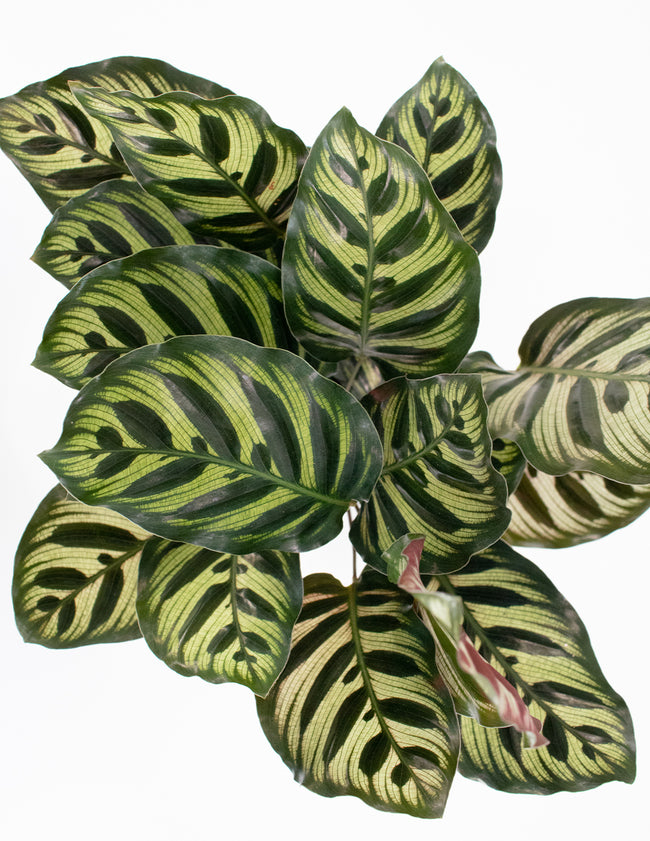 6" Premium Pot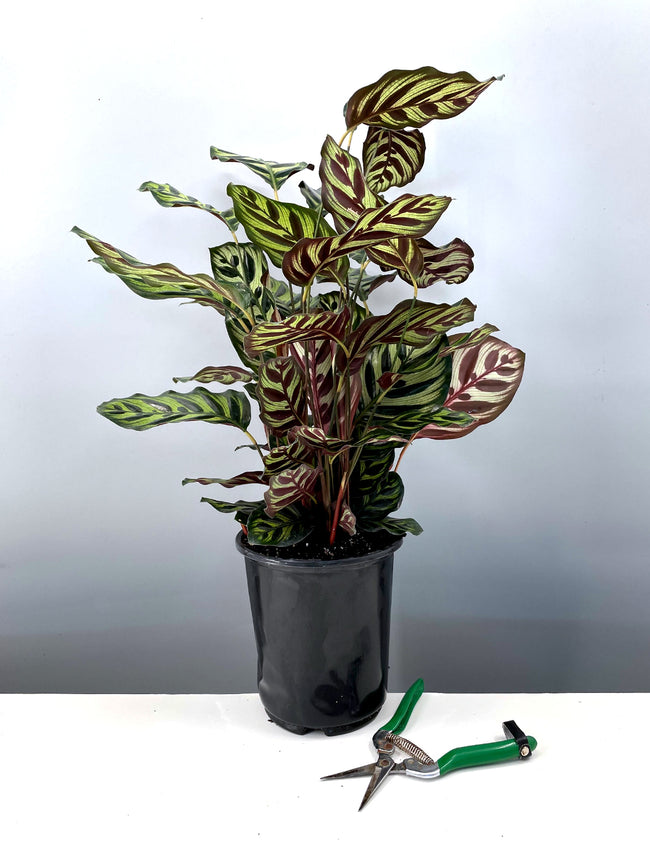 Care
Light
Moderate indirect light is ideal for this plant. We recommend keeping this plant out of the line of bright direct sunlight. Direct sunlight will fade the colors on the leaves and eventually burn the tips.
Water
The Calathea Peacock likes moist but not wet soil. Do not let this plant dry out between waterings. Yellow leaves mean that the plant is getting overwatered. Curling and browning leaves are a sign that the plant is not being watered enough.
Care
The Calathea Peacock enjoys being fertilized every month in the growing season. When fertilizing, we recommend diluting a general houseplant fertilizer by about half. Humidity is a big deal for this plant to thrive, so we recommend misting this plant often or implementing a pebble tray for added humidity. It can be propagated through root division. The leaves should be wiped down monthly with a damp cloth to keep all dust off and have the leaves looking nice and shiny.
Reviews