Monstera Standleyana Variegated
4" Pot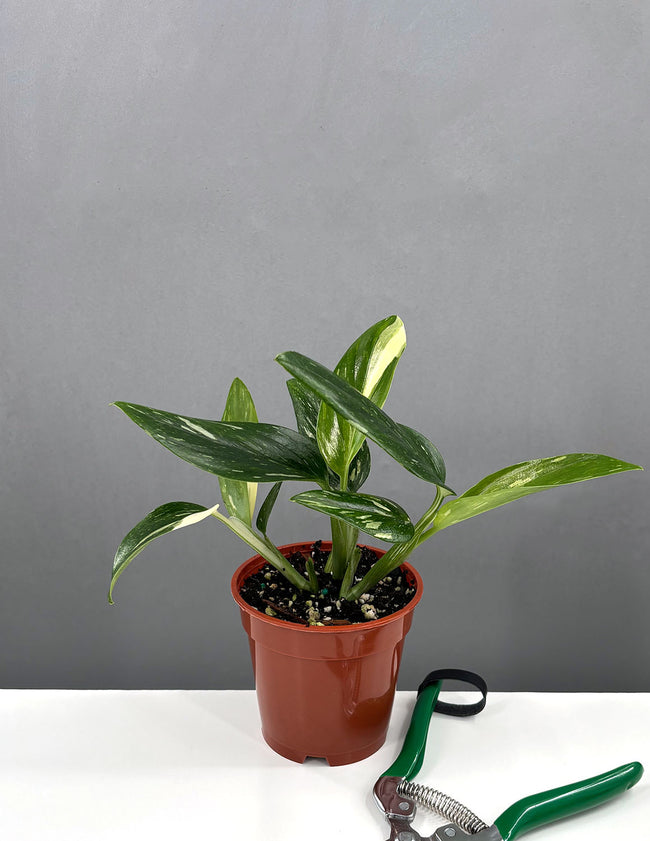 Care
Light
This Monstera can tolerate a wide range of light conditions. It thrives in bright indirect light. Lower lighting conditions result in slower and weaker growth. Too much bright direct light will scorch the leaves.
Water
Water this plant when the top couple of inches are dry to the touch. It can handle drying out every so often. When watering this plant, water it thoroughly. Underwatering will result in yellowing leaves at first, then browning crispy leaves. Overwatering will lead to root rot and potentially kill the plant.
Care
This is a plant that deserves a little bit of your attention. We recommend fertilizing it every month in the growing season with a diluted houseplant fertilizer. The Monstera is native to the rainforest so it does enjoy higher levels of humidity. It will enjoy a good misting every so often. You can prune the Monstera back if it's getting out of control. It can be easily propagated by stem cuttings. You want to wipe those big beautiful leaves down monthly to keep them shiny and to help with photosynthesis.
Reviews