Sansevieria Trifasciata Moonshine
Sansevieria Moonshine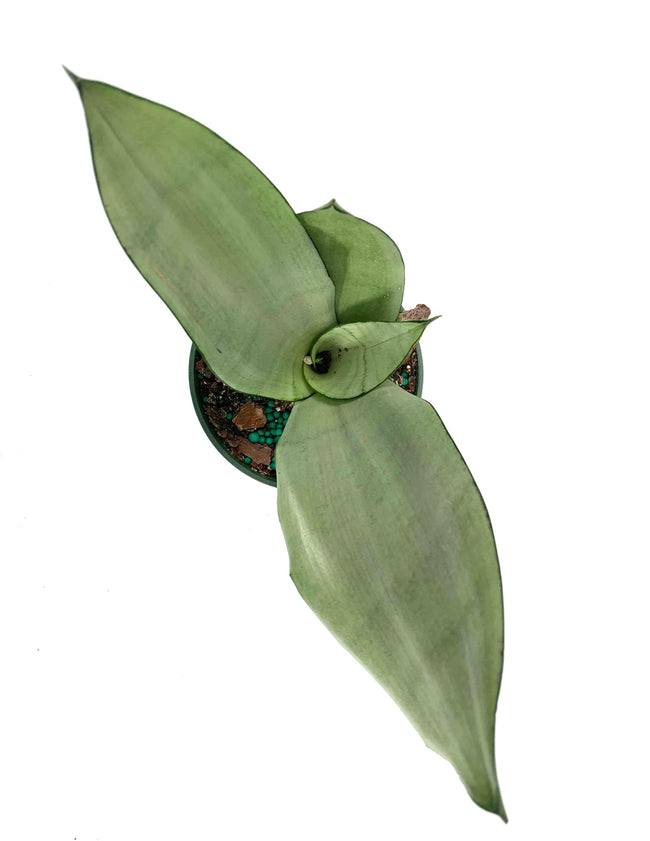 4" Pot
6" Pot
6" Premium Pot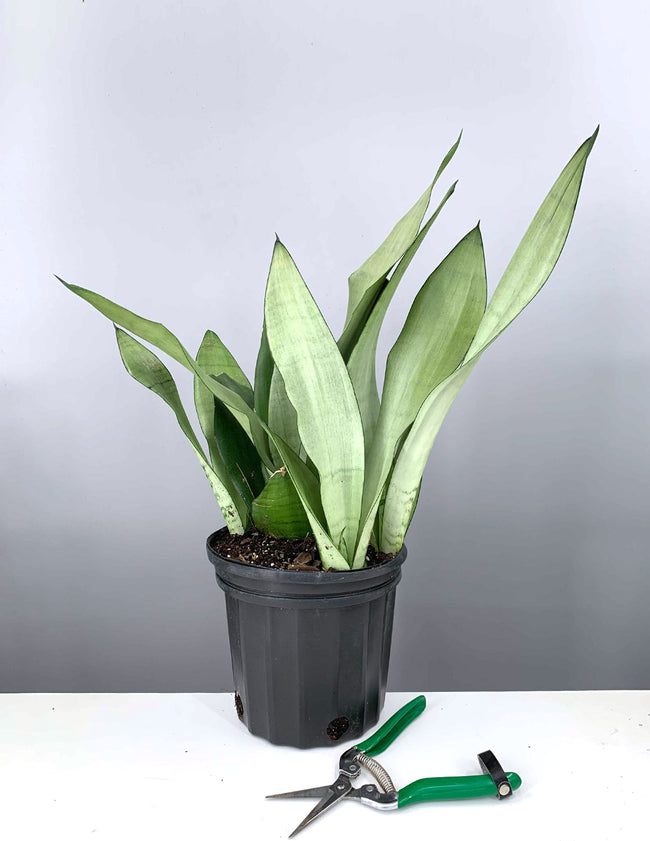 Care
Light
Indirect bright light is optimal. This plant is tolerant of most lighting conditions ranging from low light to bright direct light. The leaves may turn a darker shade of green in low light conditions. Long periods of the bright direct sun may lead to the leaves burning.
Water
The Sansevieria Moonshine is in the succulent family, making it a drought-tolerant plant. This means allowing the soil to dry out completely between waterings. Be careful not to overwater, as this leads to root rot.
Care
Snake Plants are some of the easiest plants to care for. They thrive off of neglect. You can fertilize once or twice during the spring and summer. It doesn't require any added humidity. This plant does not require any pruning. Propagation can be done by dividing new rhizomes or by leaf cuttings. The leaves should be wiped down a few times a year.
---
Purify
Based on a NASA® study, these are the known contaminants this plant will filter from your home's air.
Benzene is found in plastics, resins, lubricants, dyes, detergents, drugs, and pesticides. Benzene can be found throughout your home and in some household products.
Formaldehyde is found in OSB, plywood, MDF, and particle board. Formaldehyde can be found in furniture like desks, bookshelves, beds, kitchen cabinets, and more.
Toluene is found in paints, lacquers, thinners, glues, correction fluid and nail polish remover, and is used in the printing and leather tanning processes.
Trichloroethylene is found in refrigerants, greases, paint removers/strippers, adhesives, spot removers, and rug-cleaning fluids.
Xylene is found in cleaning agents, paint thinners, and varnishes.
Reviews