Zamioculcas Zamiifolia
ZZ Plant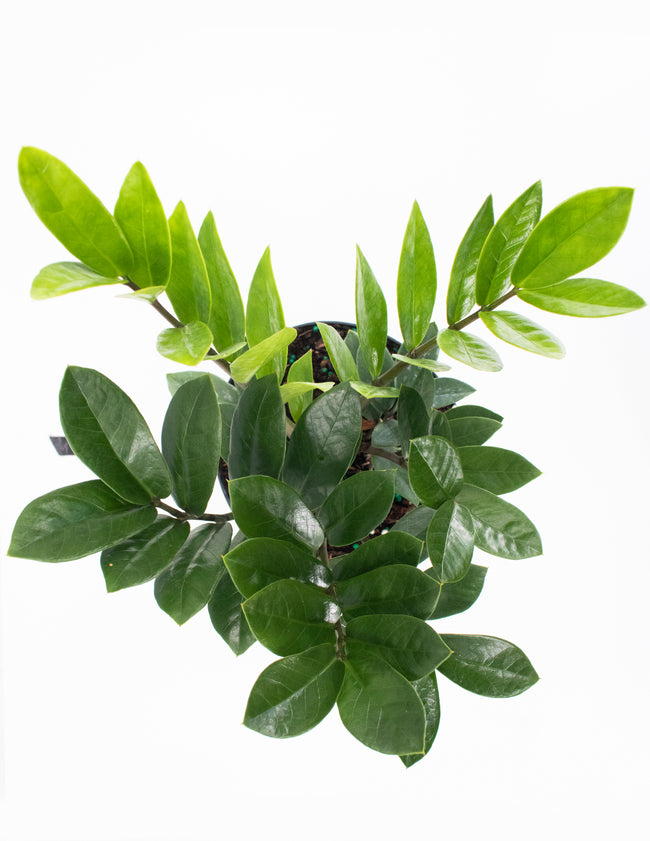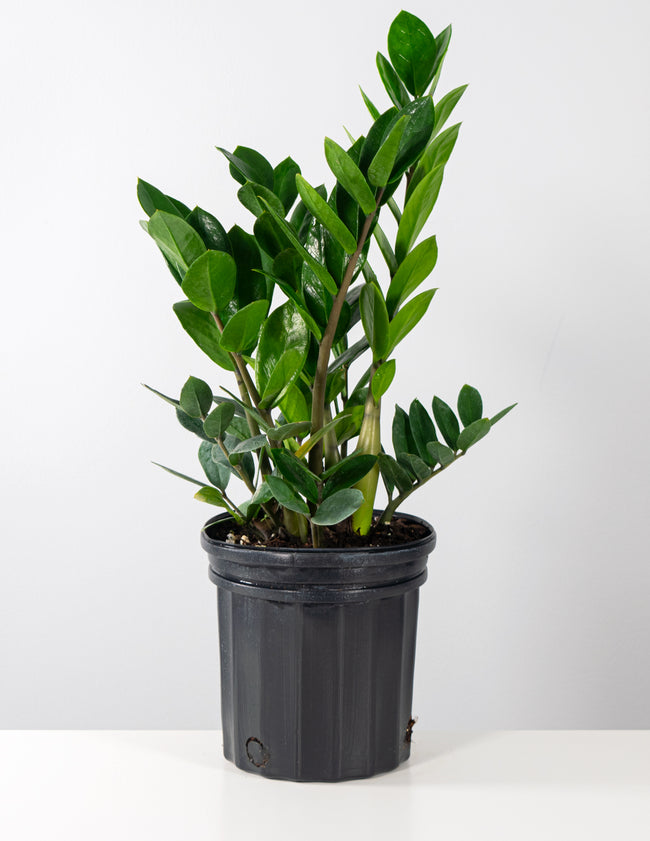 Care
Light
The ZZ will thrive in most lighting conditions. It prefers moderate indirect light. It will do fine in low light conditions. We recommend no bright direct sunlight.
Water
Very low water needs. This plant has swollen rhizomes that store water and nutrients. It is important to allow the soil to dry out completely before watering. This could be up to a month or even longer in certain conditions. It is important to water it thoroughly when it's time and allow all the water to drain out of the drainage hole so that the thick roots do not rot.
Care
The ZZ is the definition of a low maintenance plant. Fertilize once a year with diluted general houseplant fertilizer during spring or summer. The average household humidity is great. Do not prune. This plant can be propagated through root division or leaf cuttings. Wipe dust off leaves periodically to keep them shiny and clean.
---
Purify
Based on a NASA® study, these are the known contaminants this plant will filter from your home's air.
Benzene is found in plastics, resins, lubricants, dyes, detergents, drugs, and pesticides. Benzene can be found throughout your home and in some household products.
Toluene is found in paints, lacquers, thinners, glues, correction fluid and nail polish remover, and is used in the printing and leather tanning processes.
Xylene is found in cleaning agents, paint thinners, and varnishes.
Reviews